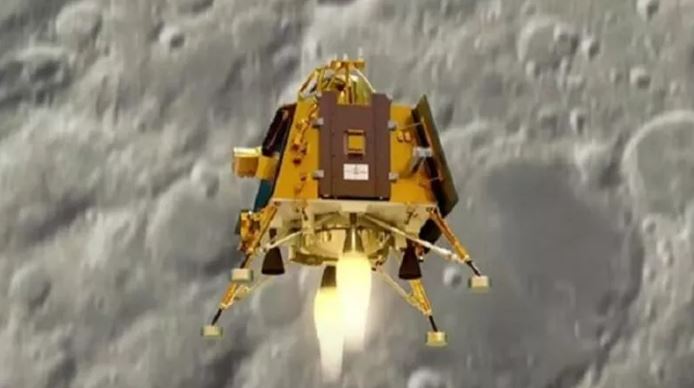 The Chandrayaan-3 (CH-3) mission represents a technological challenge undertaken by India, led by the Indian Space Research Organisation (ISRO). Its objective is to develop a probe capable of reaching the Moon, executing a soft landing, conducting lunar surface exploration, and collecting valuable scientific data.
The Chandrayaan-3 (CH-3) mission, guided by ISRO, involves a dozen ISRO space research centers collaborating in the design, development, testing, and realization of the three modules. These efforts are coordinated by the U R Rao Satellite Centre (URSC) in Bangalore.
Thanks to the Vikram lander, designed for a gentle touchdown on the lunar surface, and the Pragyan rover prepared to explore the terrain post-landing, the mission's primary goal is to gather scientific data that will deepen our understanding of lunar soil.
To transport the lander and rover to the satellite, CH-3 also features a Propulsion Module (PM). To ensure the survival of the spacecraft in the extreme temperature variations of space, thermal engineering experts at URSC in Bangalore have devised a thermal balancing system. This system maintains the temperature of various components within specified limits. It is controlled by an onboard computer utilising various sensors for monitoring. The flexible heaters developed by Zoppas Industries in their Vittorio Veneto facility are integrated into various subsystems of the spacecraft, including the propulsion system, structure, batteries, payloads, and robotic components.
Zoppas Industries has also supported ISRO in all the ground tests leading up to the launch of the mission and in the supply of heaters for the previous Chandrayaan 1 & 2 missions, which led to the first attempt – unsuccessful in September 2019 – at landing the lander on the moon.
Zoppas Industries' nearly decade-long collaboration with ISRO in India's institutional space programs continues with the Human Space Flight Centre (HSFC) in Bangalore in the new ambitious human space flight mission – Gaganyaan – which envisions a crewed orbital spacecraft with three members in a 400 km orbit lasting 5-7 days. The launch is scheduled for 2025.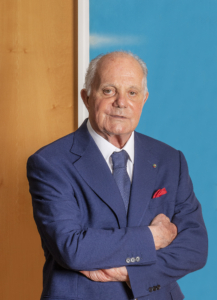 "Today, space is synonymous with innovation and represents one of the major growth trends that both nations and private entities are investing in with conviction, aiming to soon reach a trillion-dollar global turnover – explains Gianfranco Zoppas, President of Zoppas Industries – As Zoppas Industries, we've been in this game for years, precisely due to the thermal balancing systems we have developed in collaboration with major international space agencies and industry operators. Around 4-5% of our research investments are directed towards this path, which doesn't signify a change of skin for the Group but rather the continuation of work that began during the time of the first lunar landing when, being in California, I started taking an interest in space programs and the potential products to be developed for this purpose. We started with a simple flat resistance for the walls of launch vehicles and have progressed to designing complex space heaters and their dedicated controls. The space economy is destined to become an increasingly important element in our core business."
Read the italian article published by NORDEST ECONOMIA